Overview

Tags
Castle,
Free entrance,
Knights


A medieval fortress
The castle of Kefalos dates back to the Byzantine era. It was built by the Knights Hospitaller of St. John, on the foundations of a fortification dating back to the thirteen century (1271). After the conquest of Kos by the knights of the Order of St John (1315), the castle was developed (it was then called Fortezza di Chiffalo) and its fortifications were modified and reinforced, in order to be included in the castles of the Knights Hospitaller of St. John.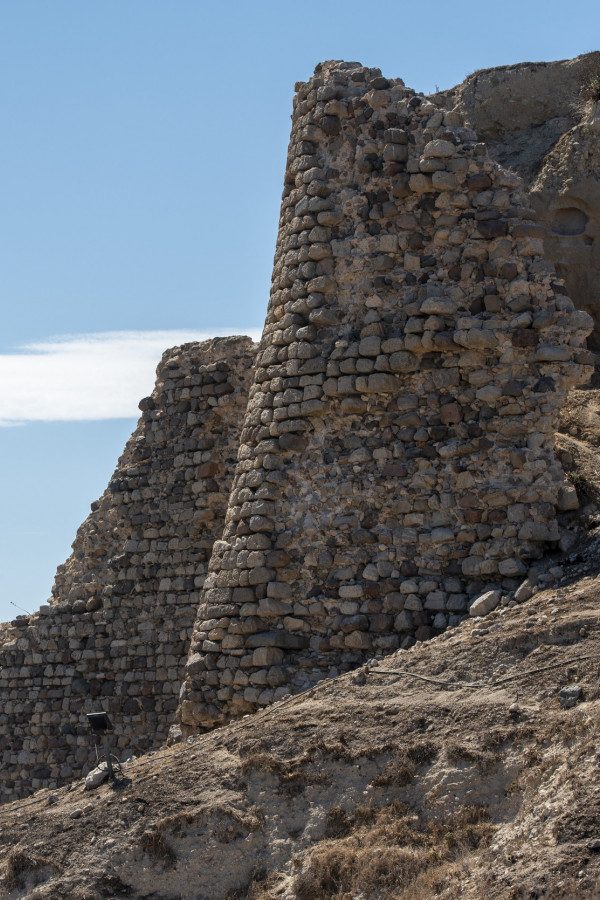 It is likely that the main construction phase of the castle took place at the end of the 14th century, after some Armenian refugees settled in the village (1366). The castle was built of small stones and contained many water reservoirs. It served as a refuge for the 12.000 people of Kos during the Turkish invasion in 1457, along with the castles of Antimachia and Palio Pyli.
The castle was severely damaged by the earthquake of 1493, and the following year, the Order of Knights Hospitaller of St. John sent a committee to repair the damages. In 1505, facing the danger of a new Turkish invasion, the castle was ordered to be evacuated because it was not considered strong enough. From the Castle of Kefalos, visitors can enjoy panoramic views of Kefalos bay and neighbouring volcanic Nisyros.

Access
Found in a 350 m. distance from the village of Kefalos. Easy to access using a car or a motorbike.

Need to know
During the Turkish occupation, which began in 1522, it was used as a camp for soldiers of the garrison.

Don't miss
During the Turkish invasion of 1457 the castle was one of the few places the population of the island had taken refuge. The raiders failed to prostitute it protecting its people.

Coordinates
36.7447774, 26.9623096