There are plenty of ways to move around the island! From public and municipal means of transport, to taxis and several rental companies dotted around the island, providing vehicles for hire such as cars, motorbikes, bicycles and more.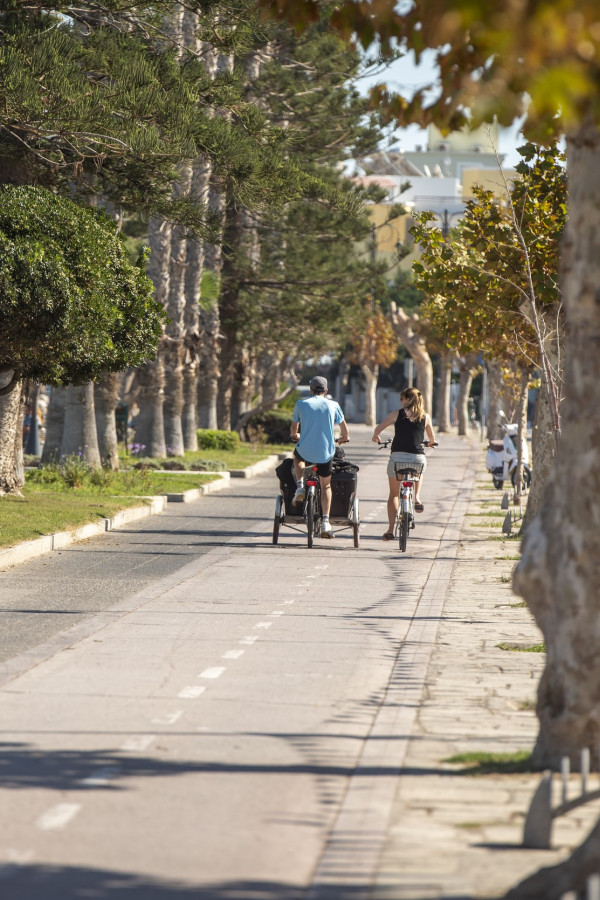 Public transport
Intercity transport: getting around the island
The central bus stop is located at the heart of Kos town, at 7 Kleopatras str. There are scheduled itineraries from or to the airport of Kos daily and visitors can use the frequent routes to move around the island's various settlements, such as Tigaki, Marmari, Kefalos, Mastihari, Kardamena, Antimachia, Mastihari, Pyli etc.. Check out the itineraries and all the available routes here: https://www.ktel-kos.gr
Contact information:
Address: 7 Kleopatras street
Telephone: +30 22420 20263
Kos public transport: getting around Kos town
Κos public transport will get you going around the city of Kos, reaching Psalidi, Agios Fokas or Lambi, Alikarnassos and Platani areas. You may search for the nearest public transit station, or check out the itineraries and available routes here: https://mobility.kos.gr/
Contact information:
Address: 27 Akti Kountouriotou street
Telephone: +30 22420 26276 / 2242 022044
Taxis
Taxis are available in Kos town, starting from Akti Kountouriotou. All visitors and locals may call to the following numbers to order a taxi or visit the following website to book online:
Telephone: +30 22420 23333 - 4 / +30 22420 22777
https://www.kosradiotaxi.gr/
Email: kosradiotaxi@gmail.com
Rental offices
There are more than enough rental offices scattered all over the island to rent a car, motorbike, bicycle, buggy or any other automobile for that matter.
Private transfer companies
There are plenty of private companies offering exclusive services on the island, such as private transfers, airport transfers or private tours around the island.