Crafting home-grown delicacies
A unique product on the island is the "cheese of posia" or "krasotyri"of Kos. This local treat otherwise known as wine cheese of Kos (PGI) is a white cheese made from sheep's or goat's milk, dyed and matured for at least one month in wine lees, or "posia" as locals call it - hence the name. Since 2018, the wine cheese of Kos is included in the Protected Geographical Indication (PGI) products of Greece, a label indicating that a product is closely linked to a certain geographical area, as its given quality, reputation or other characteristics are essentially linked to its geographical origin.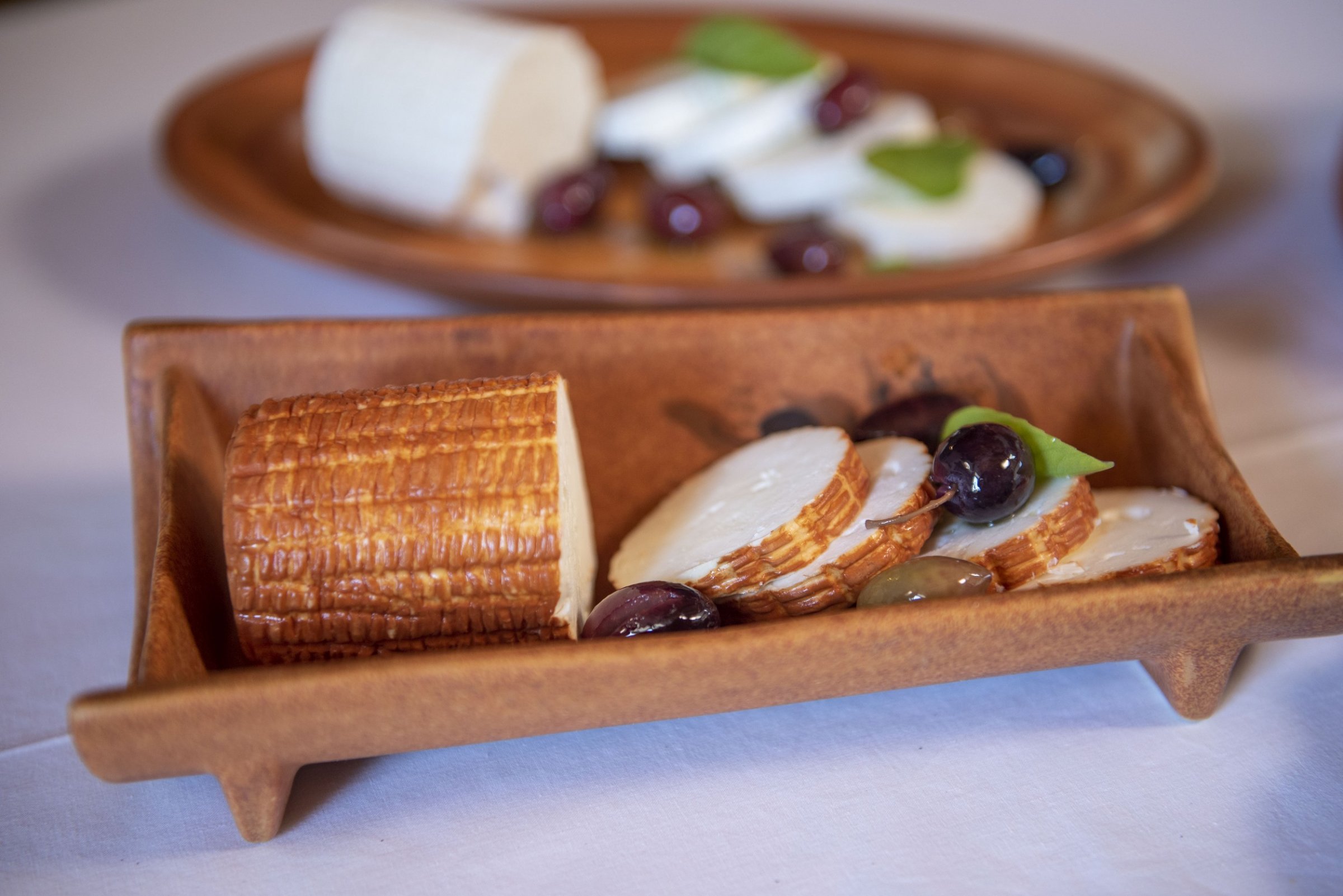 The wine cheese is placed in long-narrow moulds, acquiring its cylindrical shape with intense grooves. Its colour is all-white on the inside and reddish on the outside - its redness intensity depends on the time remaining in wine lees. Its soft, almost buttery texture and interesting vinegary aromas form a unique taste. A mild cheese, presenting medium saltiness and a discrete sweetness due to the wine lees, coming from the vinification of local varieties.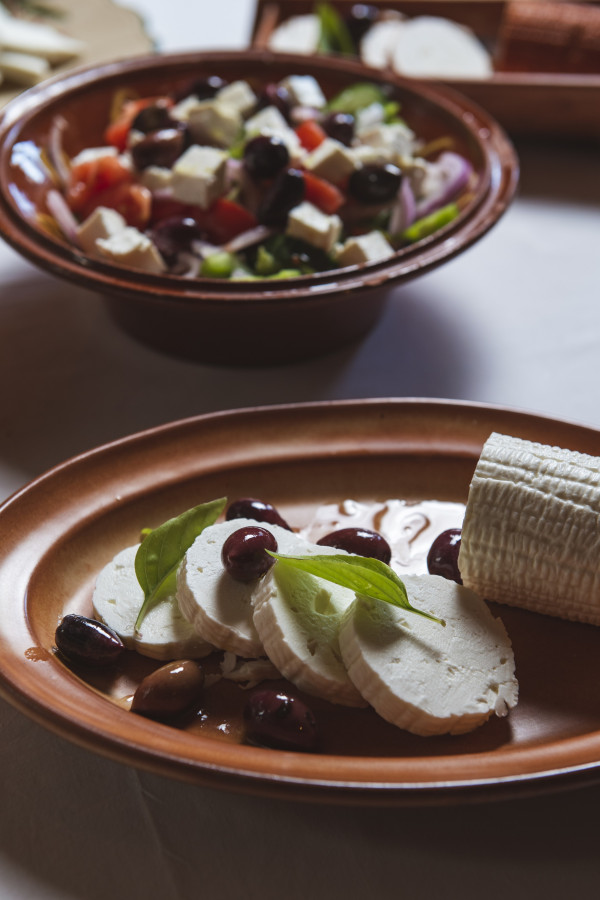 Kos presented a very developed livestock farming activity; there used to be a large production of local cheese (white cheese and mizithra), using large cauldrons.  Today, the wine cheese of Kos is available, standardised, on the local market and is also offered in several restaurants or traditional taverns as a treat. Apart from a distinctive place in wine and cheese platos, krasotyri can also perfectly accompany watermelon, melon or grapes and wheat bread!
Local cheese farms boast a variety of high nutritional value products too: pasteurised or fresh milk, cheese dipped in honey instead of wine, cheese with truffle, top quality 24th maturation gruyere with a layered flavour, drained yoghourt with a characteristic dense texture, local gruyere with pepper or truffle, kefalotyri cheese and many other dairy goodies, are available to visitors in the island's market, grocery stores and larger supermarkets.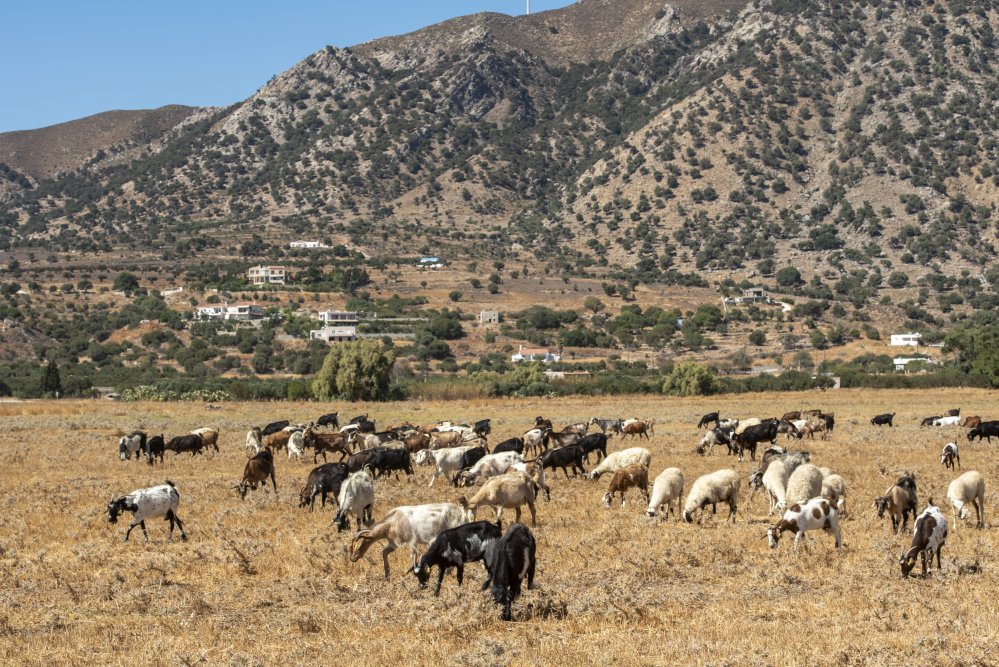 Did you know?
Ιn 1945, during the first (9) nine years post war, livestock farming developed rapidly on the island with 29.000 sheep and goats producing 70 tonnes of cheese! In 1953, the main occupation of the inhabitants was agriculture and livestock farming and in 1962, along with Rhodes, the island boasted the largest agricultural production in the Dodecanese region.