As one of the most popular tourist destinations in Greece, welcoming hundreds of thousands of visitors every year, windy Kos has been a water sport hub for decades. Set in the Aegean archipelago, Kos offers a long stretch of charming beaches with emerald, crystal clear waters. In almost every beach on the island, travellers will stumble upon all sorts of water-sport services and water entertainment, suitable for all ages and preferences: windsurfing, kitesurfing, parasailing, jet ski, pedal boat, pedalboard, flyboard, stand up paddle, wakeboarding, kneeboard, sliders, waterskiing, kayaking, fly fish, laser pico sailboats, hobie cats, bananas, ringos and crazy sofa rides; all calling on a new generation of thrill seekers to conquer the waters!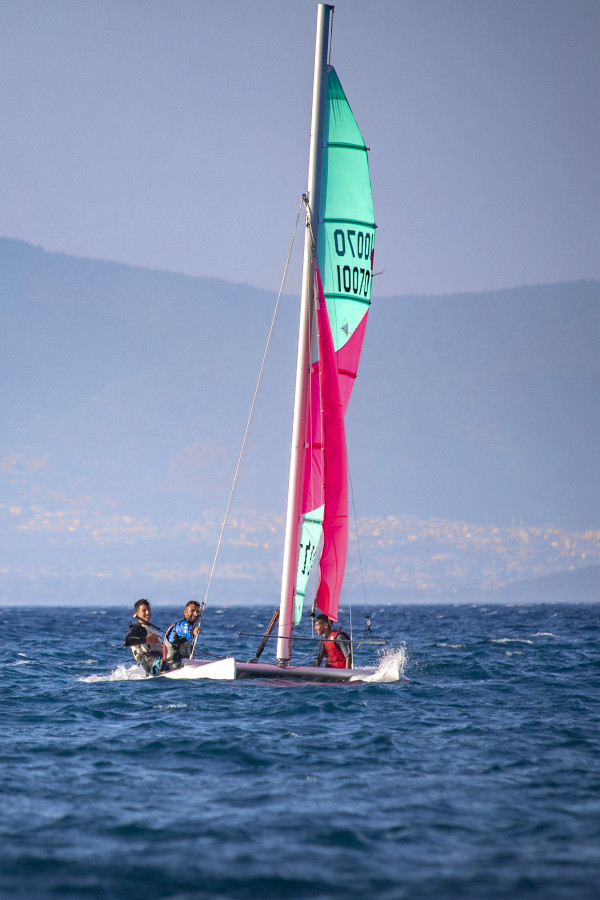 Kos is a paradise of high-quality water activities to satisfy even the most demanding enthusiasts, showcasing a considerable number of water sport centres. Apart from these, many of Kos's water sports are also offered by the island's organised resorts located in Psalidi, Lambi, Kardamena, Kefalos, Tigaki, Marmari or Mastihari. Kos town has a rather narrow 'urban' beach, with many well-equipped beaches close by - in the sandy area Lambi, 4km (2.5 miles) to the north and in the pebbled area Psalidi, 3km (2 miles) to the south. The area Psalidi offers all kinds of water sport activities, whereas some popular centres in Marmari, Tigaki, Mastichari and Kefalos are packed with wind and kite surfers due to their high wind probability.
With a plethora of beaches to choose from, Kos Island is a water-sport fanatics' dreamland. So, if you belong to those who think the sea is not just for swimming and relaxing under the gentle sun and wish to add a little bit of fun to your holiday itinerary, Kos is ideal to enjoy every bump and wave of the sea!