Overview

Tags
Ancient Greek,
History,
Museum,
Hippocrates

General location
Kos town

Working hours
Monday - Saturday 09:00 - 16:00 (last admission: 3:30 p.m.)

The International Hippocratic foundation was established in 1960 in honour of Hippocrates the Father of Medicine, by the late Professor Spyridon Economou, Professor of Urology at the National and Kapodistrian University of Athens for the purpose of promoting the Hippocratic ideals to the entire world. The foundation premises lies to the east of the Asclepeion on 380.000 square metres of land. The building comprises a conference hall, an exhibition hall and several offices. 
A museum is available to visit, with few but significant exhibits related to Hippocrates. On the grounds you can also visit the "Hippocratic Botanical Garden" which contains various medicinal herbs of the Greek flora that are mentioned in Hippocratic literature. There is also an exhibition of medical instruments. Nikolaos E. Papantoniou, professor emeritus, School of Medicine of the University of Athens, is the current President of the I.H.F.C.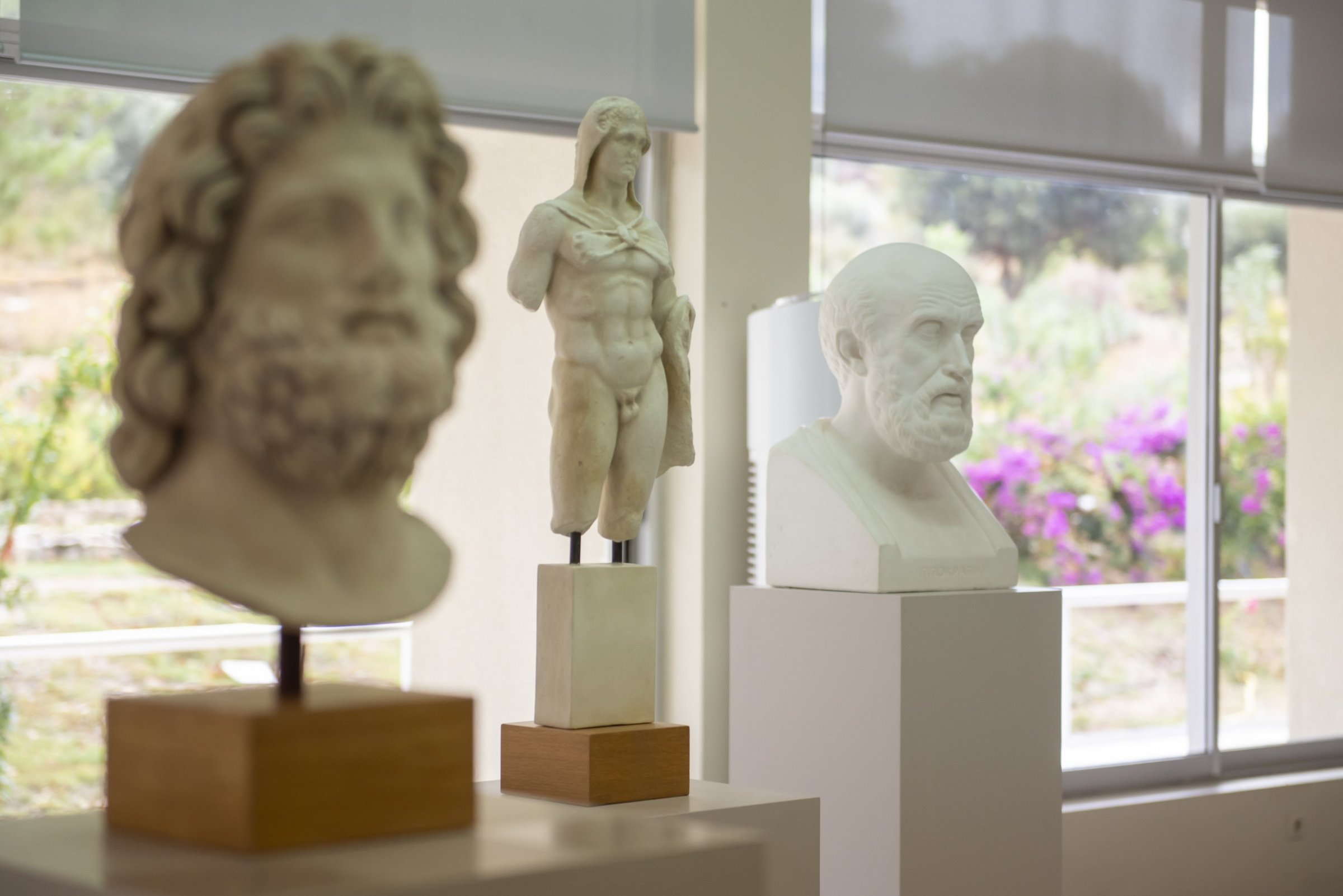 As was known from inscriptions and resolutions of other cities of the ancient world, Kos was known not only for its wealth and democratic ideals but also for its famous medical school and Asclepius. The immunity of Asclepius cultivated bonds of friendship with other cities since ancient times and made Kos a respected place by enemies and friends alike; it retains the same international reputation to this day. The International Hippocratic Foundation of Kos continues to cultivate the same ties of communication between peoples, establishing peaceful goals and promoting the principles of Hippocratic ethics, along with all the achievements of Medicine, ultimately serving the most precious and universal good: health.

Coordinates
36.8749000, 27.2665690