Overview

Tags
Ancient Greek,
History,
Easy access,
Museum,
Roman

General location
Kos town

Working hours
8:00 - 19:30 (except Tuesdays)

Entrance
€6 (€3 in winter)
A combined ticket for the Asclepieion, Archaeological Museum and Casa Romana is available and costs €15.
EU citizens
Ages from 6 to 25, access for free , people over 65, access with a 50% discount
Non EU citizens
Ages from 6 to 25, 50% discount
Proof of identification needed.
Remarkable findings
In Kos' archeological museum visitors are able to see some of ancient Greece's most remarkable discoveries! It houses all the findings that came to light during the excavations conducted on the island from the beginning of the century until today, mainly coming from the archeological sites of Ancient Agora and Western Archeological Zone, as well as from several other sights, such as the Altar of Dionysus, the Roman Odeon and the Roman House (Casa Romana).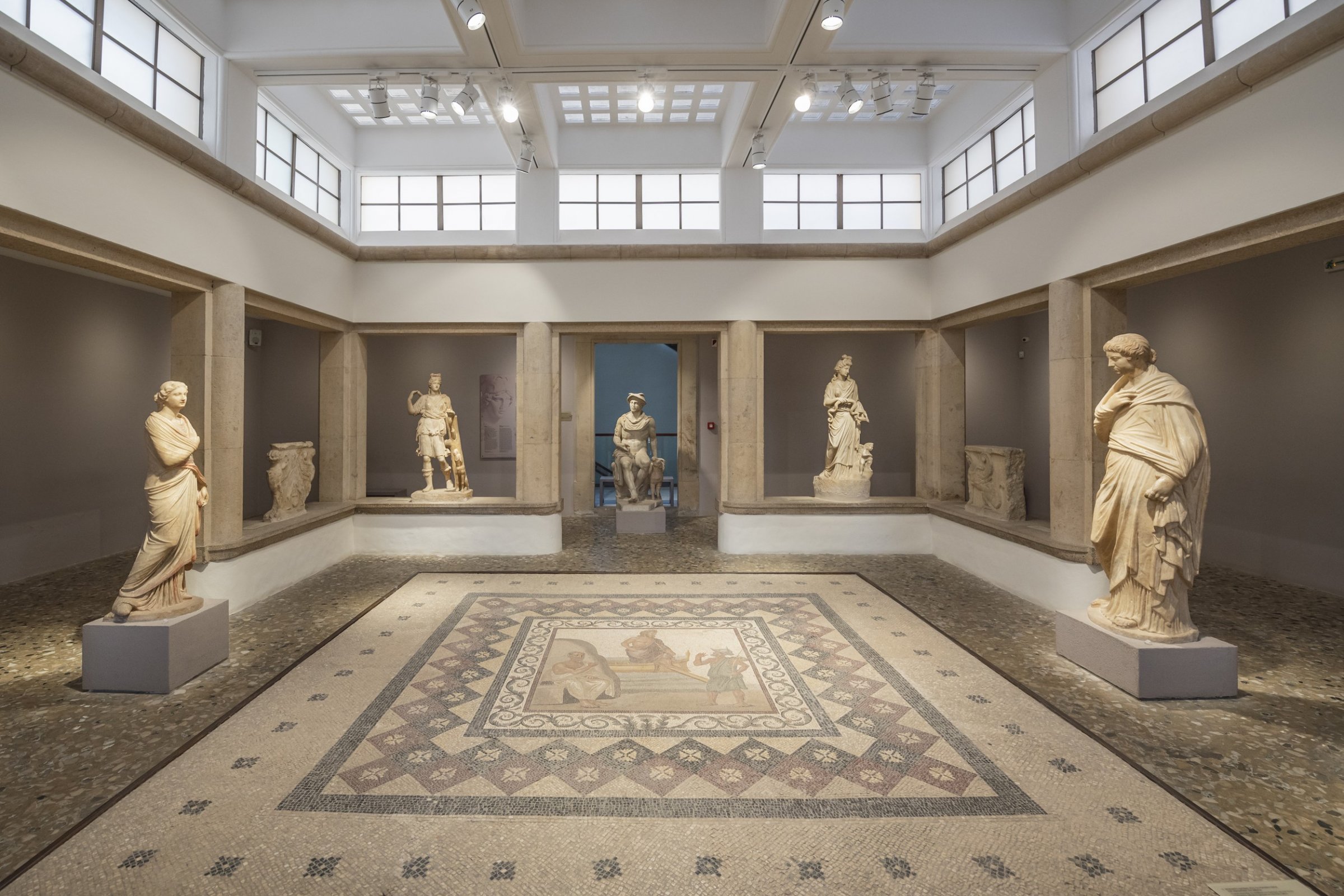 The museum boasts a rich collection of archeological findings of the island, covering a long period from antiquity to the late Roman times. On the museum's ground floor and atrium, visitors are able to admire the most significant sculptures and mosaics. The western hall exhibits statues of the hellenistic era, most of which were found stored in the underground arch tunnels of the Roman Odeon. Statues of Demetra, Kore and Athena (mid. 4th to mid. 3rd centuries B.C.), as well as statues of Aphrodite and Nymphs (1st century BC) can be found in the northern hall.
The eastern hall exhibits statues of the Roman era, including a sitting Hermes (no. 91) and a statue of Demetra. A mosaic from the Hellenistic era which portrays the sea bottom, discovered on the excavation of the currently restored Casa Romana, elegantly adorns the northern wall of the peristyle.

Access
Easy to access by bicycle or on foot, located in the island's most central square.

Need to know
The two-floor building on Eleftherias Square that currently houses the Kos' archeological museum was built in 1935 and is a protected monument of the Italian Occupation Era (1912 - 1943).

Don't miss
The imposing statue of Hippocrates (4th century B.C.), a late Roman era wall mounted relief portraying a symposium, as well as funerary sculptures of the late archaic and classical eras, all found at the museum's northwest hall.

Coordinates
36.8936974, 27.2886127