Overview


General location
Kos town
Ottoman glory
Situated in the square next to the plane tree of Hippocrates, the mosque was built in 1786 according to the Arabic inscription on the fountain found right opposite. For its construction, building materials from the ruins of Christian churches were used and legend has it that on this site there was formerly a Byzantine church dedicated to St. George.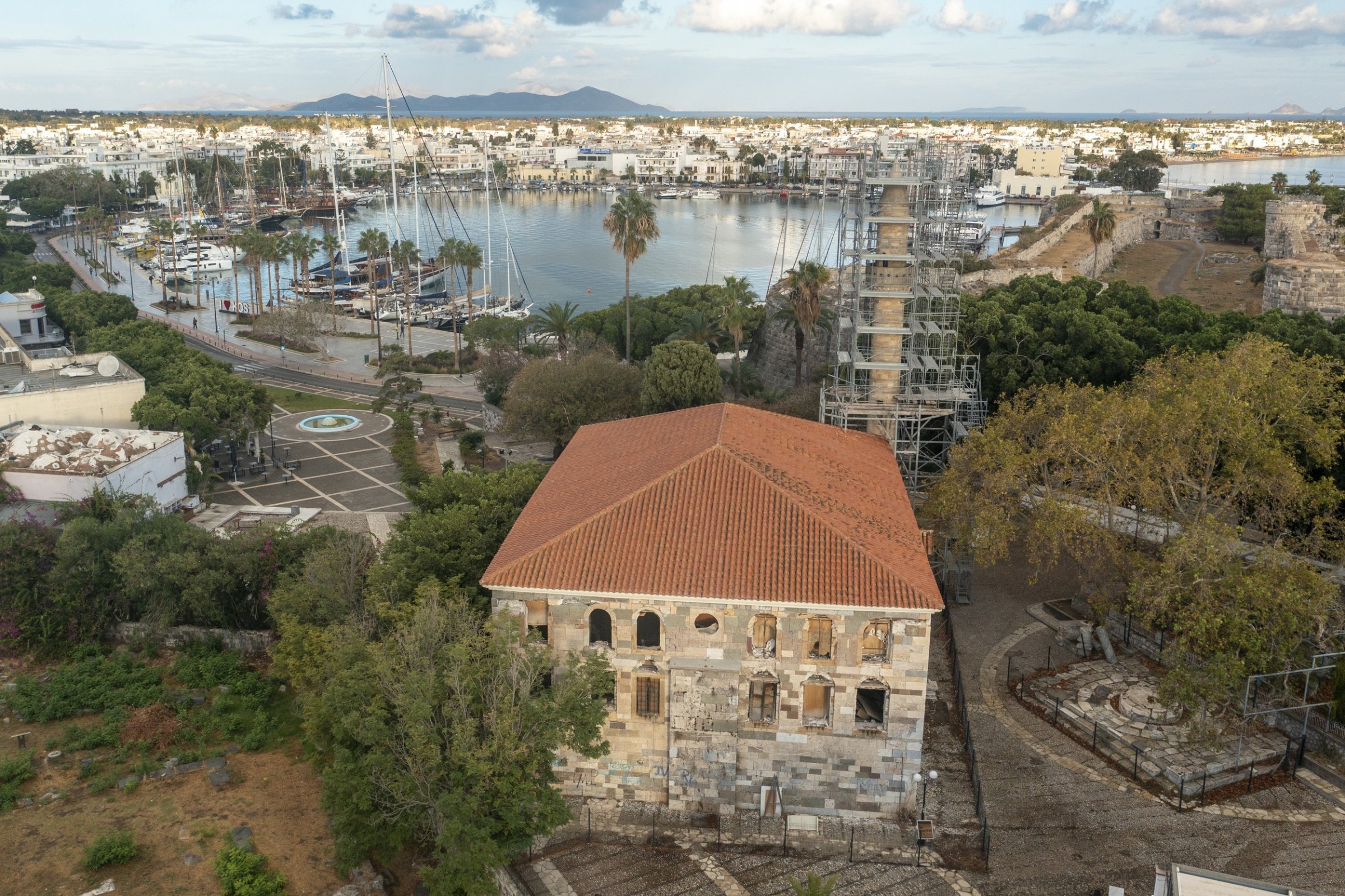 The mosque is a two-storey building, with imposing dimensions (23×17 m.) and a strict, cubic shape. On the ground floor, there was a bright arcade with two arched openings, supported by five marble monolithic columns which served as a passageway from the street to the open area of the Plane tree square. Loggia Mosque features a minaret and a marble fountain with running water on the north side. In 1996, the mosque's roof was reconstructed and today, the mosque is in relatively good condition even though it suffered some damages from the 2017 earthquake.

Access
Easy to access, wandering around the historical center of Kos. Found opposite the Plane Tree of Hippocrates (Platia Platanou).

Need to know
According to the local historian and folklorist I. Zaraftis, the mosque was previously a Christian temple dedicated to Saint George. Marbles and stones used in the construction originated from ancient buildings - mostly from ruins of the Christian Basilica on the port.

Don't miss
Gazi Hassan Pasha (1713-1790) was considered one the most important Ottoman warlords. He built another mosque in the area of Platani, called Gazi Hassan Pasha mosque.

Coordinates
36.8946247, 27.2908963