Overview


General location
Kos town

Entrance
Closed to the public
A long standing symbol
In 1747 Eliezer Tarcia built a small but impressive synagogue at his own expense, using income he bequeathed from a neighbouring house and two shops. In 1850, there were up to 40 families living in Kos, which decreased to 25 in 1872. The Jews of Kos were engaged in viticulture and wine trade, exporting grapes and raisins and also traded metal and clothing. In 1901 there were only 10 families left in Kos who were mainly associated with trade. The members of the community lived in harmony, spoke Greek, Turkish and Spanish-Jewish. The size of the Community increased significantly during the Greek-Turkish War of 1918-22, with refugees from Anatolia - Smyrna in particular.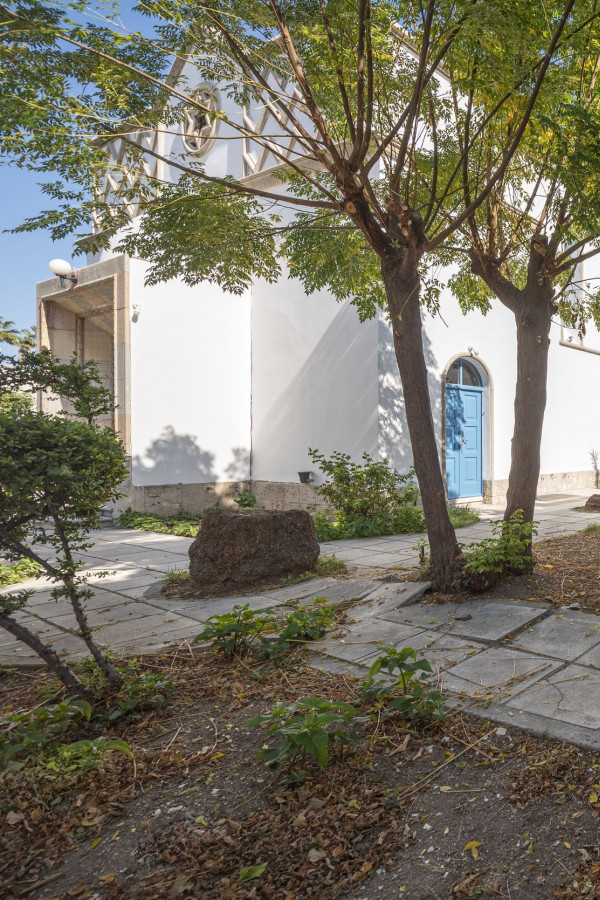 In 1933 Kos was hit by a large earthquake, resulting in the loss of many lives and the destruction of important monuments, including the Synagogue. Immediately after, a new one was built, the one existing today until today, very close to the port. The synagogue served 140 members of the Jewish community. After the capitulation of the Italians in 1943 and the occupation of the Dodecanese islands by the Germans, all members of the Jewish community were arrested and their property confiscated. On 22 July 1944, all Jews from Kos and Rhodes were put into three cargo ships and sent to the port of Piraeus, then to Auschwitz. The Jewish community of Kos did not survive the Holocaust, except for one person, who survived and returned to the island.
The Holy Synagogue of the Israeli community of Kos, is located in the city centre of Kos very close to the port. Even though the building is currently inaccessible, it used to operate as a municipal cultural centre, until very recently.

Access
The Synagogue is located near Kos harbor and is easily accessible on foot or by bicycle.

Don't miss
The typical star of David on the metal railings of the Synagogue.

Need to know
Flavius Josephus, a Jewish scholar, historian and hagiologist born in Jerusalem reveals that there was a Jewish community in Kos since the time of the Second Temple. Kos is mentioned as a place of Jewish residence in ch. Maccabees I (15.23) dating back to 142 BC. In 49 BC., under Roman Empire rule, the inhabitants of Kos were ordered to respect the Senate's order and allow a safe passage for Jewish pilgrims bound for Jerusalem. The Knights chased the Jewish away in 1502 for two decades but, after being defeated by Sultan Suleiman the Magnificent, the Jewish returned in 1522. In 1685, a small community was established, whose religious operation depended on the Chief Rabbi of Rhodes.

Coordinates
36.8940400, 27.2894247