Overview

Tags
Ancient Greek,
History,
Free entrance


An honourable king
Located in the settlement of Pyli, the ancient tomb of king Harmylos is truly one of Kos's most interesting archeological monuments. Located in the neighbourhood Harmyli of the village Pyli, aptly named after the monument, the sight is located 300 hundred meters away from the main square.
The monument dates back to the third century BC and belonged to the glorious family of Harmylos, known from inscriptions and ancient coins of Kos. It consists a monumental tomb, with a basement and a two-storey building above ground that served for the needs of a systematic ancestor worship. The semi-circular building featured twelve symmetrical crypts, six on each side.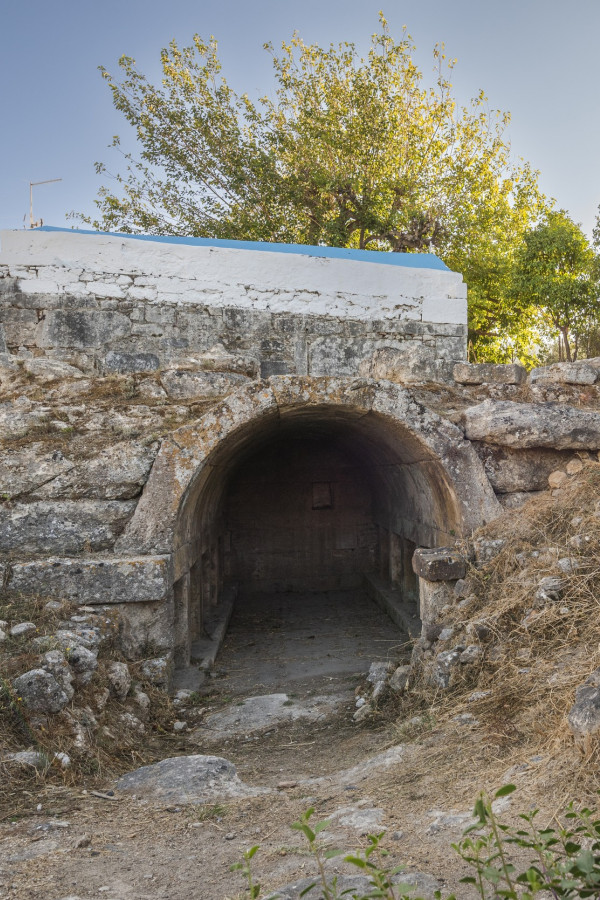 There appear to have been rich decorative relief motifs, such that can only be found on Eastern monuments. Over the marble stone removed from the tomb, there was an inscription with a characteristic reference to the traditional Dodecatheon as well as to king Harmylus.
In the past, the front of the tomb was covered by an Ionic stoa made of white marble. These pieces of marble, together with a marble inscription, thanks to which the age of the monument was determined, were removed from the tomb and are now in the church Timios Stavros, which is built directly above the tomb of Harmylos.

Access
Easy to access from Pyli, about 350 meters from its center, either on foot or by bicycle and motorbike.

Need to know
The Harmylean family gave successive prominent personalities to the island of Kos, who helped the island in difficult times. One descendant of the family was a certain Diogenes, a trusted friend of Ptolemy VI of Egypt who managed to prevent an attack against Kos by the Cretans (155 - 153 BC).

Don't miss
The tomb dates back to the 3rd century B.C. and is considered a heroon of that period, a temple or memorial dedicated to a hero, usually built above a hero's tomb.

Coordinates
36.8424467, 27.1620407