Overview

Tags
Folklore Μuseum of Antimachia,

General location
Antimacheia

Working hours
9:00 a.m. - 6:00 p.m.

Time travel
Also known as the traditional house of Antimachia, the folklore museum offers an excellent journey back in time, showcasing how the islanders lived not all that long ago. The traditional stone house is a reenactment of a typical early 20th century residence that was lastly occupied in 1953. With many exhibits of traditional furniture, old appliances and looms, it is well immersed in the past and worthy of a visit if you care to get some interesting insights into how people used to live. Both the folklore museum in Antimachia and the traditional windmill are located in Antimachia's village square.
The building consists of a main living room with a raised wooden platform that was once a bed, a stone oven and a cellar, where the family would store homemade food like cured meat, grain, oil and legumes. People back in the day used to make their own bread, thus the room for making and baking bread. Outside the house there is a hencoop and a pig pen, where a single pig was raised to provide meat for the entire year!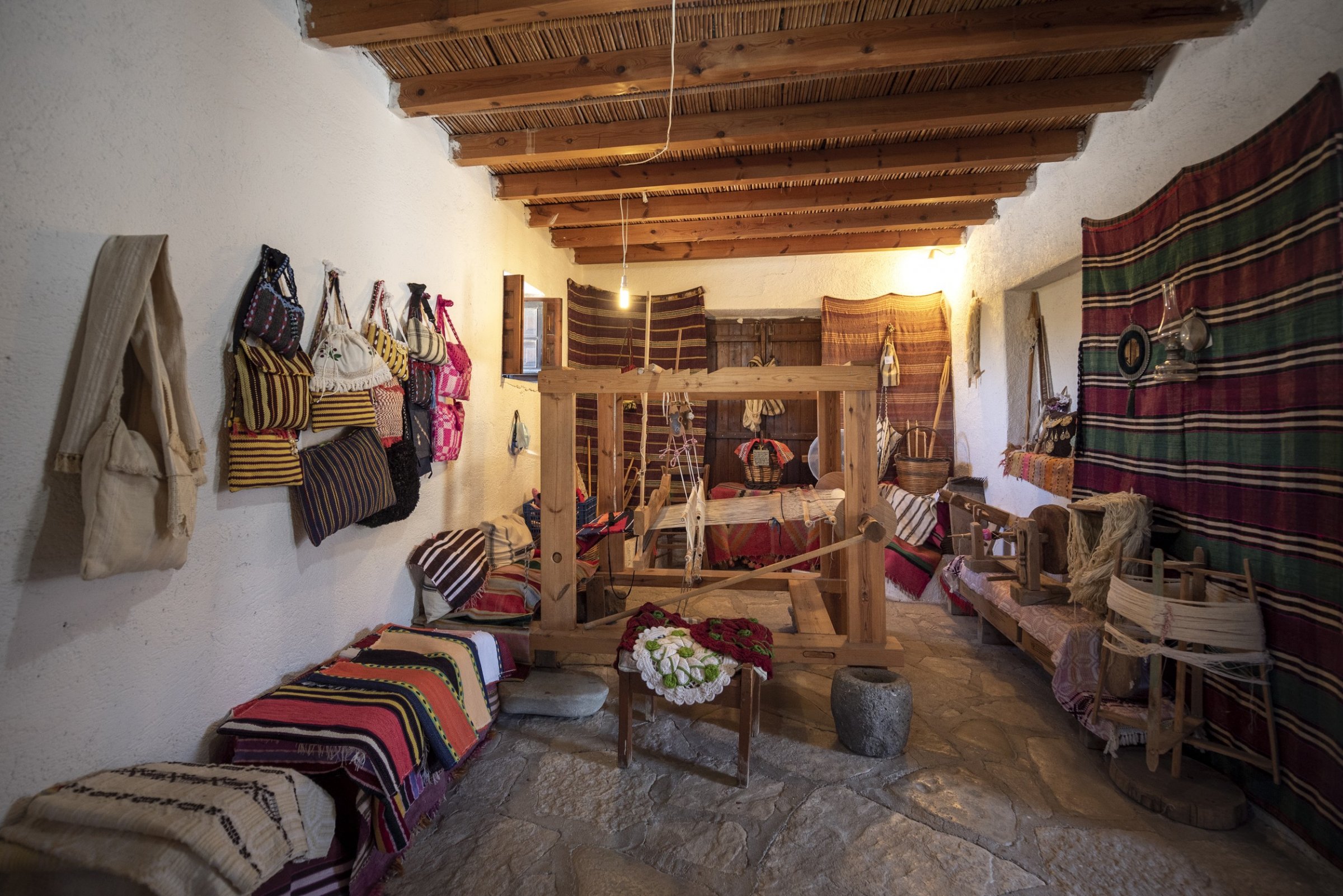 The loom was considered the basic tool for weaving art - one of the oldest arts in the history of man. Ancient Greeks celebrated the goddess Athena Ergane as the patron goddess of craftsmen and artisans. As a matter of fact, the characteristic beating of the loom has very much inspired folk songs! A loom was found in almost every home and was the most valuable tool for a housewife, in order to provide all necessities: hand-woven textiles for their home, chramia (type of handcrafted rug), tapestry rugs, sheets, curtains, tablecloths, aprons, towels, costumes etc. During your tour, there is a demonstration of the weaving art found in the house by a local resident, who in an effort to keep the master of weaving alive, often offers classes to locals during the winter. You will also get to see the traditional men's and women's clothing in Kos. The folklore museum is a historic highlight, preserving local customs and traditions, reviving and passing over folk culture to younger generations.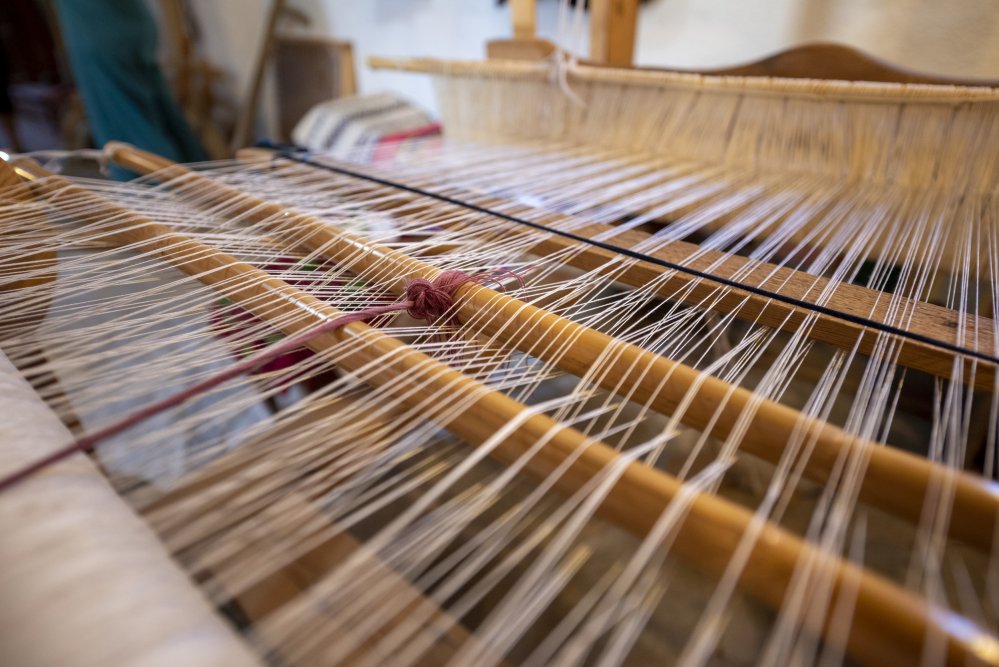 Did you know?
In Kos, the cultivation of a silkworm to produce silk was considered to be a noble employment. The silky fabrics of Kos were infamous, true masterpieces, and the cocoon processing was performed in the city. The basic materials used were cotton, wool, linen and silk. Today, silky textiles from Kos are considered antiques.

Coordinates
36.8084635, 27.0957507