Organized in honor of the founding father of modern medicine, Hippocrates - hence the name, the annual cultural festival of Kos is attended by locals and visitors alike. Every year and for over 30 years now, Hippocratia is the island's single cultural festival, offering events and happenings that honor the customs and traditions of the island. Events may include various art exhibitions, music concerts, theater performances, traditional dancing, sports and athletic races, religious festivities, sports events, group activities for children, book presentations and gastronomic fairs, like the long-standing honey festival in Antimachia, in which loukoumades (pastries of deep fried dough soaked in local honey) are widely offered.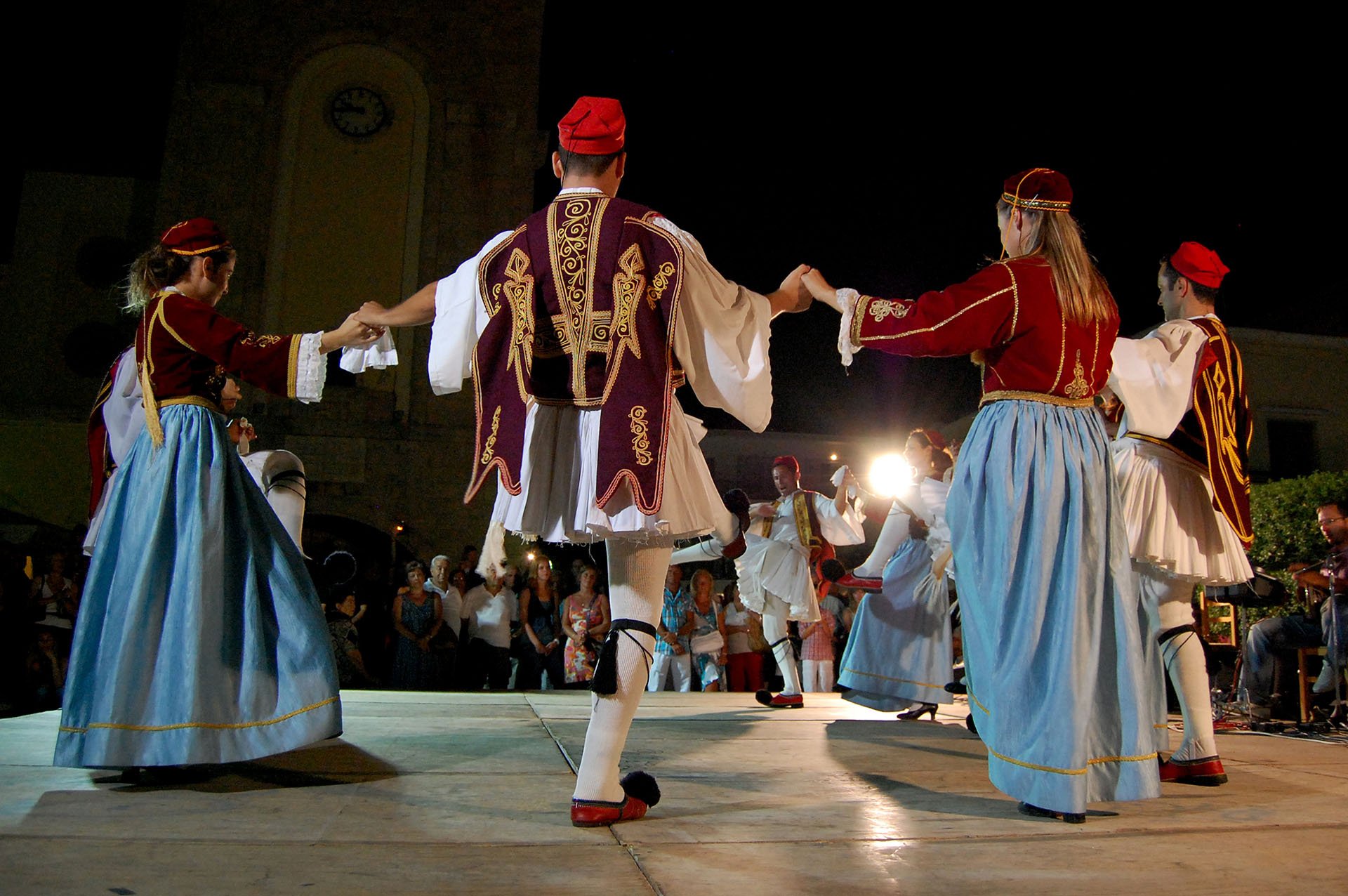 Hippocratia takes place both in the winter and summer period. The summer edition of Hippocratia usually starts at the beginning of June and ends around the end of October, including several cultural events for all ages, embracing every kind of cultural expression. One of its most significant events is that of the re-enactment of the Hippocratic Oath that takes place at the sacred Asklepieion of Kos, where Graduates from various medical schools take the Hippocratic oath and promise an ethical code of conduct in an awe-inspiring ambiance.
Cultural events are often organised on the island in conjunction with other cultural bodies and associations, such as the Municipal Organisation of Culture, Sports and Nursery Stations, the Lyceum of Greek Women of Kos or Kardamena, the Provincial Cultural Committee and other cultural organisations.