A once-thriving settlement
Nestled 14 km southwest of Kos town on the slopes of Mount Dikaios, Asfendiou is surrounded with lush vegetation, olive trees, cypresses, pine trees and natural spring waters. According to history, the old village flourished during 1850-1940. In the 1951 census, its population reached a number of 2.800 people, one of the largest in the Dodecanese region, but in the following decade the village was massively abandoned, since residents migrated to Germany, Australia, Canada and the USA. Today, it is inhabited by merely 100 residents, whose main activities are viticulture and olive oil production.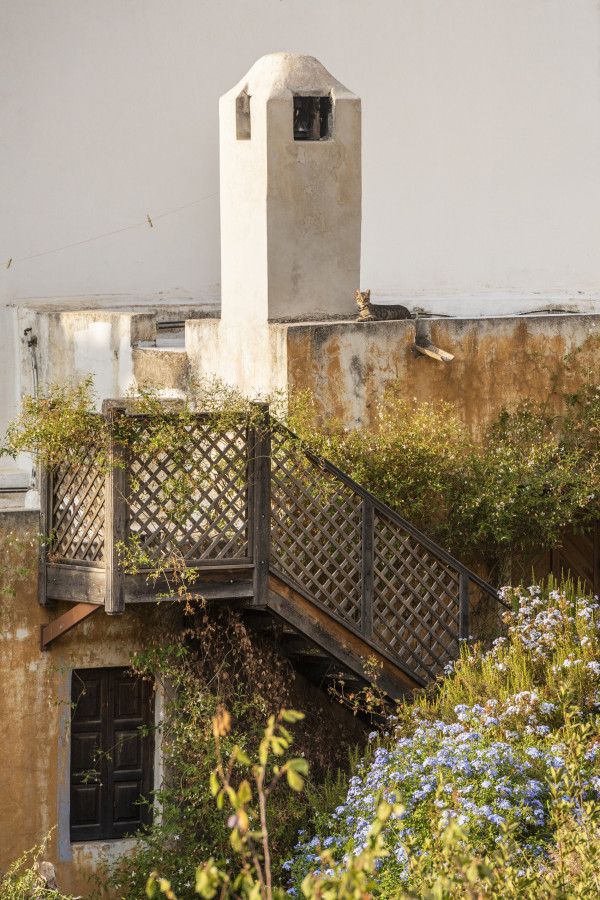 The village of Asfendiou is divided into two main neighbourhoods, Evangelistria (or Pera Geitonia) and Asomatos. Both are of great architectural importance, as they retain their historic neo-Greek character, especially since many of the island's settlements have altered their traditional identity. Stone-built houses, narrow alleys and natural backdrops create an enchanting landscape, bringing to life memories from a long gone era. 
The iconic church in the village is called Asomatos and dates back to the 11th century. Ruins of an early Christian basilica of St. Paul are also preserved in the area. Another noteworthy spot is the domed Orthodox church of Panagia Evangelistria, celebrating on September 8th. The village is gradually yet slowly reviving, with an aim to become an idyllic and alternative area, made for simple living.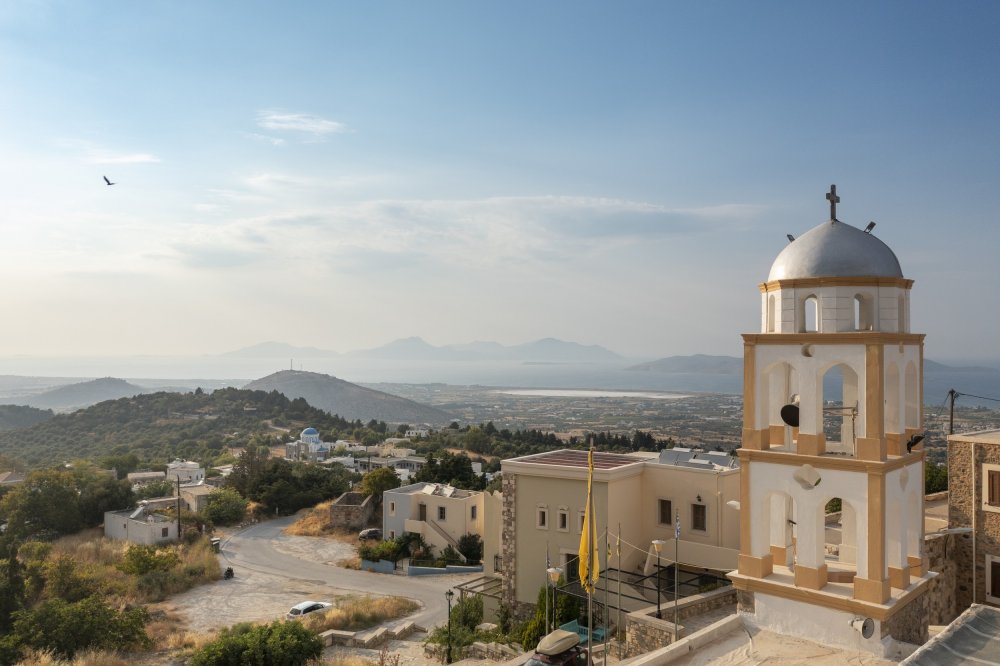 Did you know?
Back in the day, residents of Asfendiou were often called "katsounades" - because of carrying a particular knife in their pockets (called katsounas!), which was used for various day-to-day tasks! In 1983, Asfendiou was declared a protected settlement by the Ministry of Culture.

Coordinates
36.8521251, 27.2076046