Marmari is a seaside resort, 15 kilometres west of Kos Island town (at the northern coast) and 4 kilometres north of the village Pyli. Its long stretch of sandy shore and emerald sea waters are particularly popular, attracting a number of visitors during the summer months for swimming, sunbathing, water sports and even horse riding. Apart from organised beaches with umbrellas, sun beds and water sports facilities, Marmari offers plenty of secluded spots, too, to unwind and breathe in the cool Aegean breeze. Following the few wooden boardwalks through the soft dunes and tamarisk trees, visitors have access to an endless sandy beach, inside out.
Numerous seaside taverns offering local cuisine, quiet cafes and louder cocktail bars are also on offer, as are plenty of diverse accommodation options. Between the settlements of Tigaki and Marmari, migratory flamingos and other feathery creatures gather in the nearby salt lake called Alykes, during the migratory season (spring, autumn), but not during the summer months when the lake is usually dry due to lack of rain and high temperatures. Access to Marmari is very easy either by bus, which runs frequently, taxi, car, bike or motorbike.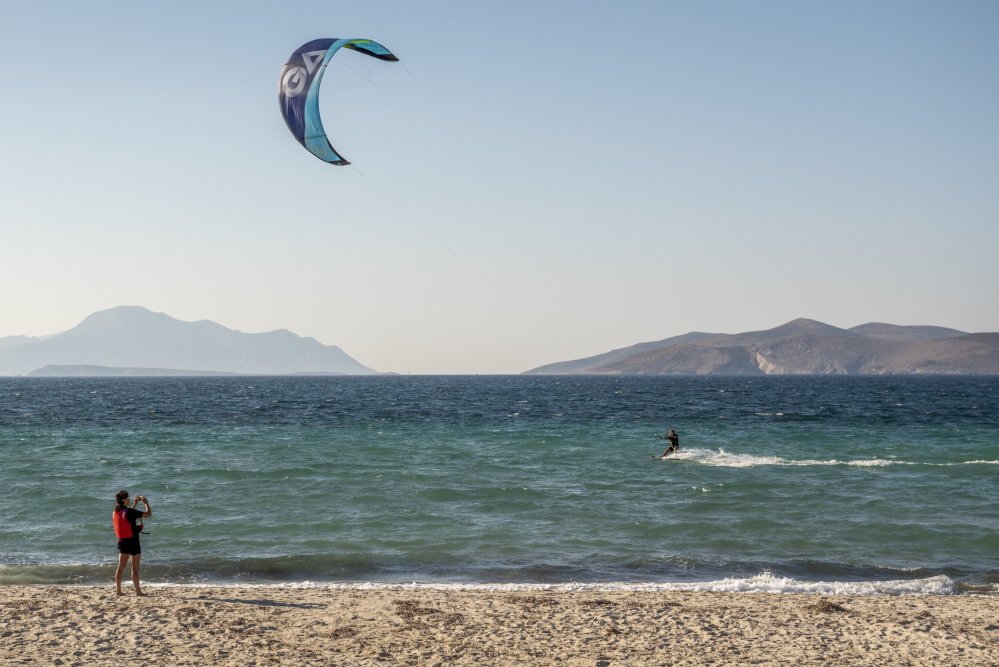 Did you know?
Located on the northwestern coast of Kos, Marmari is also known as one of the spots with the highest wind probability, therefore offers plenty of wind surf and kite surf clubs for adrenaline seekers!

Coordinates
36.8801296, 27.1454636