Seated on the slopes of Mount Dikeos, the unexpected mountainous village of Zia is known for its iconic sunsets, traditional delicacies and picturesque alleys. One of the most popular day-trip destinations on Kos, for visitors and locals alike, full of tavernas, traditional shops, cafes and restaurants offering genuine local cuisine. White n' blue is dominant in the area and so is nature! Circled by olive groves, pine, cypress and oak trees, and vivid water springs gushing from the mountains, the village offers panoramic views of the island's coast and nearby islands, like Kalymnos and Pserimos.
Apart from admiring the all-blooming nature as you follow the cobbled trails into the village, a walk into Zia village will allow you to admire a few traditional watermills too. One is that of Ioannis Hatzantonis (on the way to Zia) and another one is that of Kassiou. Both are marked as historically preserved monuments. Either visiting in summer or winter, the natural landscape and beauty of Zia is revitalising. Clear, fresh air and evergreen relaxing walks into nature make for a truly memorable experience! The village's cobbled alleys feature several souvenir shops with handcrafted items, traditional and handmade products, local herbs, spices and traditional desserts.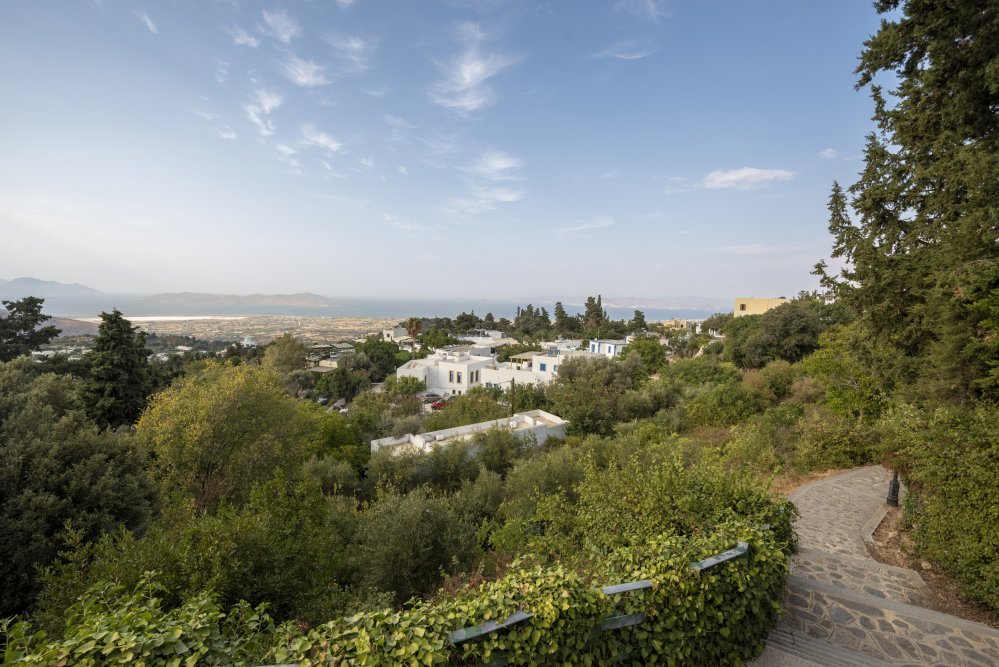 Did you know?
Zia features the well-kept Natural Park of Zia set right into the pine forest that includes charming paths, domestic and wild animals, several plants, a children's playground and a recreation point where you can enjoy coffee and refreshments.

Coordinates
36.8465676, 27.2037926