If there was a prize for the island's top beach destination, we'd have a winner! Kefalos is famous for its golden coasts and turquoise waters, boasting a wide variety of beaches as far as the eye can see. Kefalos is a settlement at the southwestern end of Kos, about 42 km from the center and 16 km from the international Kos airport, Hippocrates. The Cave of White Stone discovered in the area proves that the first signs of life on the island date back to the neolithic age. Back in the day, Kefalos was called Astypalaia and until 366 BC, it was considered the capital of the island.  
Kefalos is divided into two parts: its coastal settlement called Kamari where the port of Kefalos can be found, and the traditional village located atop of the hill with island-like architecture (narrow alleys and houses next to each other, that is). On the north side, about 5km from the village, there's a picturesque harbour called Limnionas and a quiet beach bearing the same name. Further away, on the western tip of Kos, the remote beach of Agios Theologos offers a great sunset view, just like Kata beach and Tripiti beach. Cavo Paradiso feels like heaven on earth once you manage to reach and on the northern side, while Kochilari is a must for wind and kite surfers. A number of easy to reach, sandy beaches are located in Kefalos bay, literally one next to the other, allowing visitors to practise some beach-hopping under the Greek sun.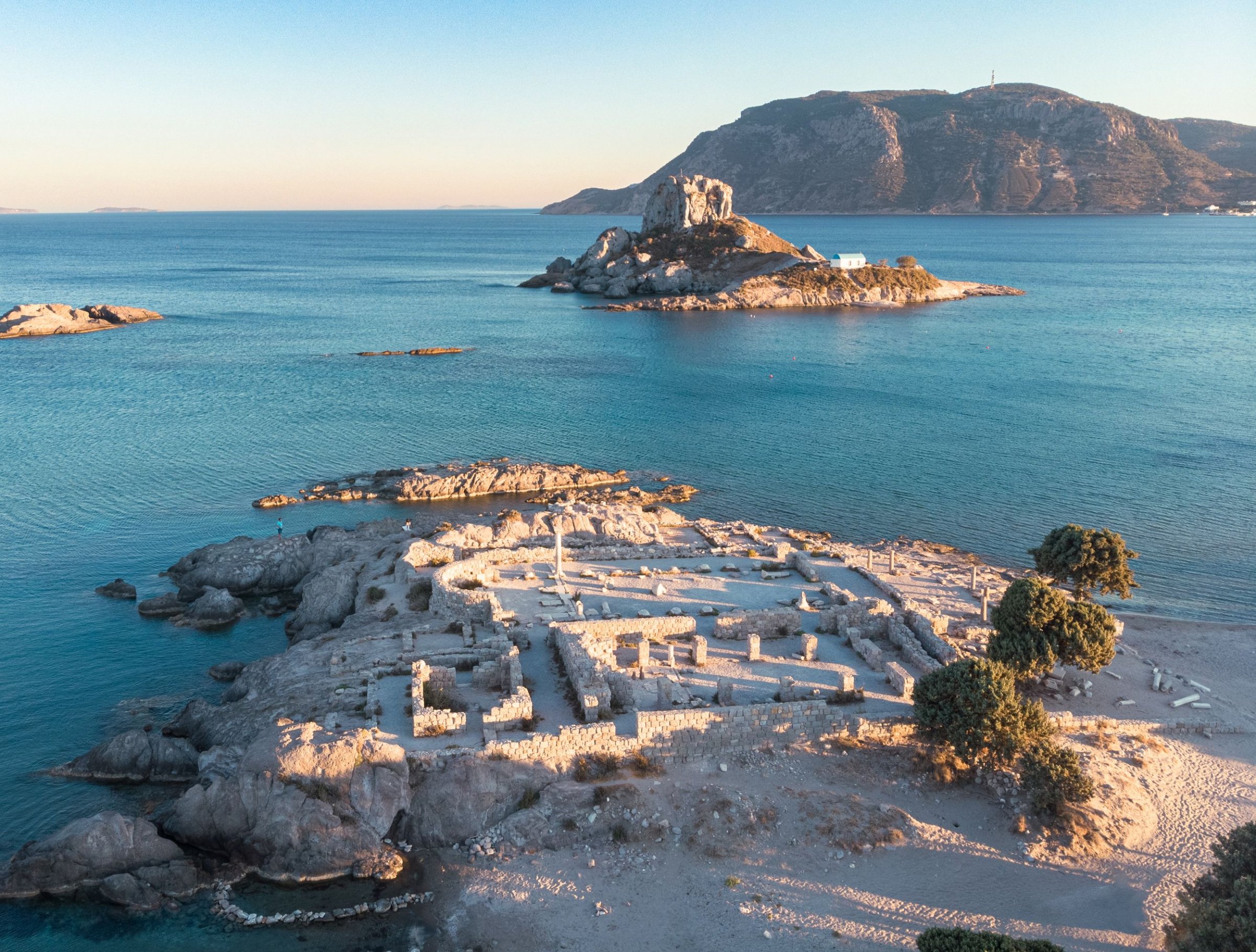 Kamari, the coastal settlement, is where traditional cafes, restaurants, taverns, tourist shops and several shops are found. Kastri islet with the scenic chapel of St. Nicholas (Agios Nikolaos) is quite hard to miss! Agios Stefanos is perhaps the most popular, scenic and photo-worthy beach on the island overlooking the islet of Kastri, as it is formed next to two early-Christian churches from the 5th and 6th century.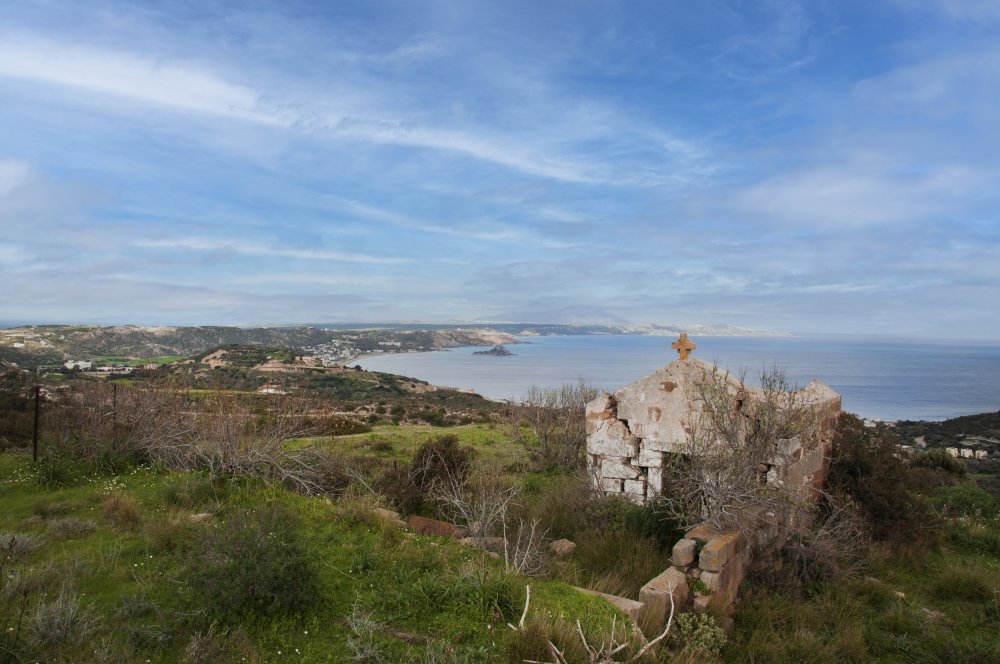 Did you know?
Apart from beaches, Kefalos boasts a number of important archeological and historical findings, such as the castle of Kefalos, which dates back to the Byzantine era. About 3 km south of the village, visitors can reach the site of "Palatia" to pay a visit to the ruins of the ancient capital. Its main attractions are ruins of the temple of Demetra (5th century BC), a theatre from the Hellenistic era, a newer Doric temple and a church called Panagia Palatiani with a superb view.

Coordinates
36.7441407, 26.9599411