Overview


Mount Dikaios - known in antiquity as Oromedon, Orion or Dikaion, is the highest mountain of Kos with an altitude of 846 m. The highest point is that of Psilo Vouno - surprisingly translating as the highest mountain! The main massif features an asymmetrical altitude distribution, made up of limestone, marble and large masses of plutonic and volcanic rocks. Remains of a medieval settlement, water reservoirs, clay pots and abundant clay shells from various periods reveal intense human activity in the area, both during the ancient and medieval times. Mount Dikaios is easy to hike, following one of the most well-marked and formed paths on the island, with several signs pointing the way. The hike will usually last about an hour, 45 minutes on the trail and 15 minutes on a moderate forest road.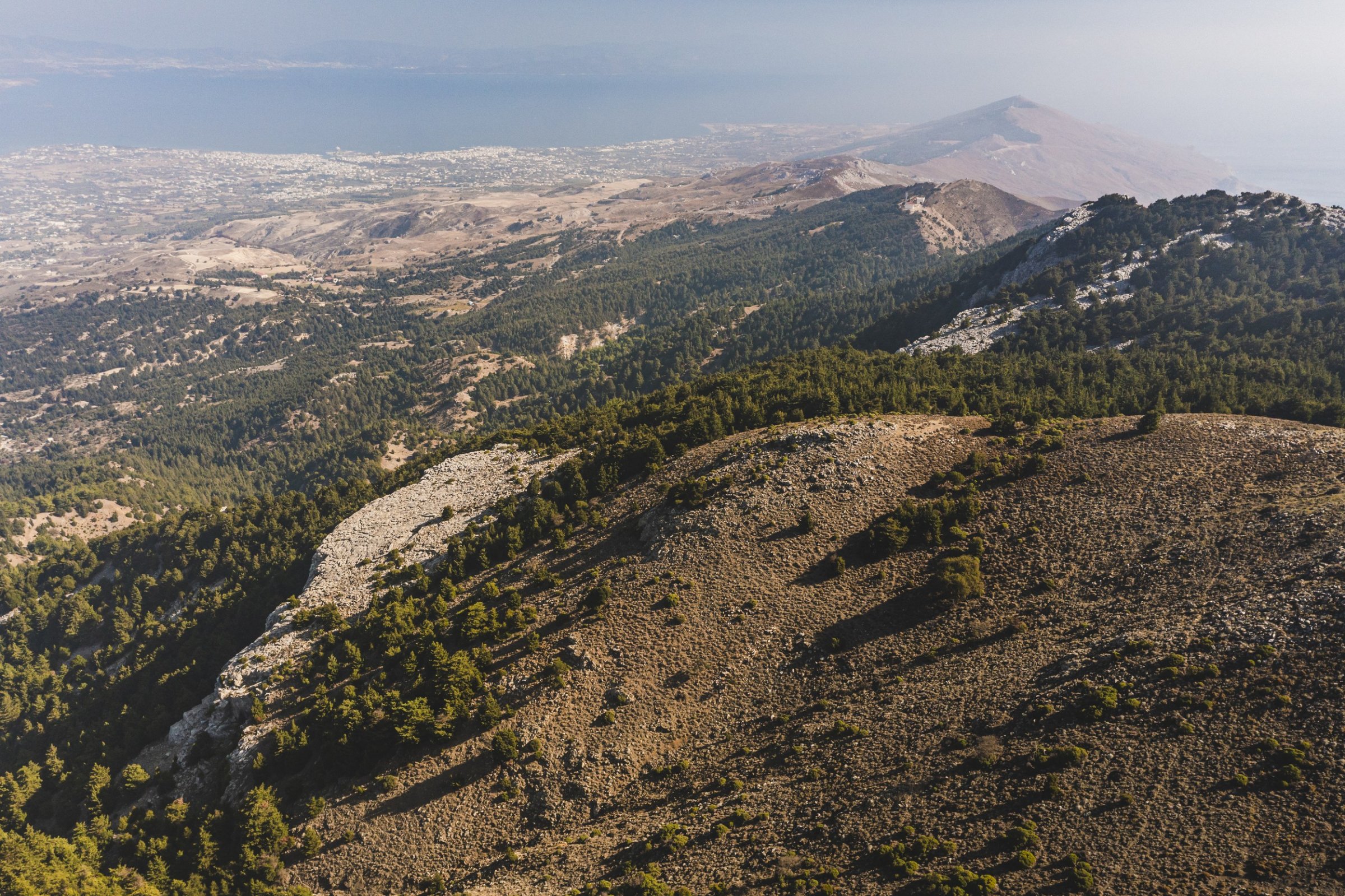 When reaching what many consider to be the top of Mount Dikaios, hikers will have a chance to see a chapel and an imposing cross (which seems tiny from below). Apart from the spectacular views, hikers are also rewarded with a feeling of greatness. On a clear day, almost all neighbouring islands can be seen: Gyali, Nisyros, Pserimos and of course the settlements of Kardamena and the heart-shaped salt lake of Tigaki. Near the chapel, hikers will see remains of a small building that seems to have been an old cell, where pilgrims used to spend the night in the old days whereas on the southwest, there is a built, underground, cistern - a waterproof container holding water.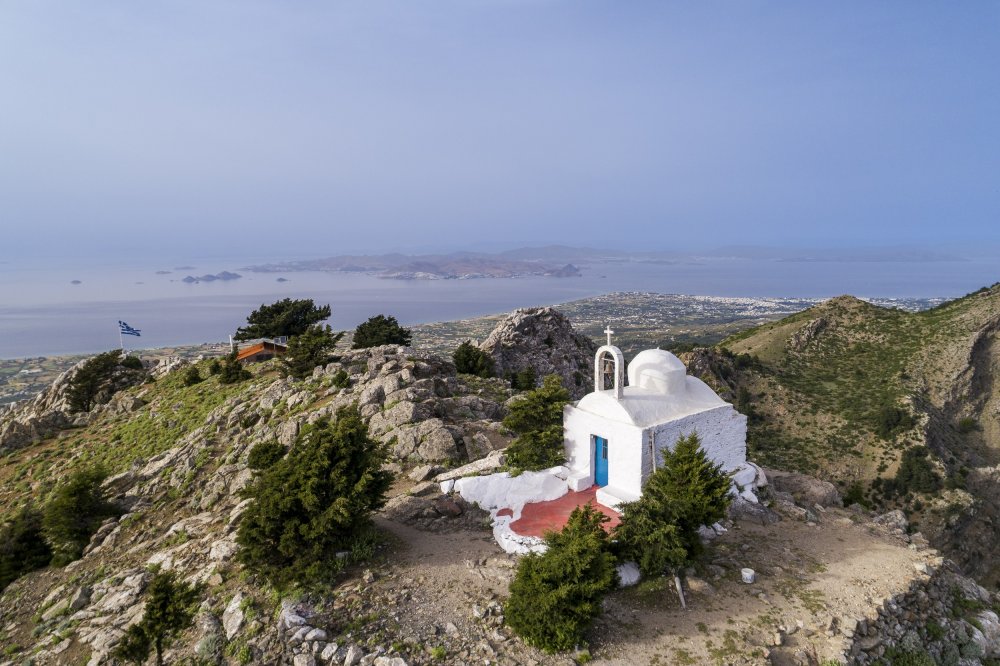 Did you know?
Climbing Mount Dikaios is a ritual for locals. Every year, on the 6th of August, the chapel which is built on top of Mount Dikaios and dedicated to Christ, is celebrated. As tradition has it, every year on the celebration's eve on August 5th, people hike up the mountain to honour the chapel and some - the most daring ones - even spend the night!

Coordinates
36.8344642, 27.2071702