Overview


Therma beach and natural hot springs is one of the island's most extraordinary locations, in the southeastern part of the island about 13km from Kos town. The area is accessible through public transport, but it takes another 10 minutes to walk down to the beach on a dusty track. Discovered in 1934 by an Italian archeologist, the area was formed as a result of tectonic disorders and volcanic eruptions millions of years ago. This beach was named after the Greek word "θερμός" - literally meaning hot, due to the hot springs that have been gushing out for centuries, nowadays offering an invaluable outdoor spa experience. The wild and volcanic natural environment offers an impressive scenery with large rocks, scattered trees, stony coves and black pebbles. Most part of the beach is mostly covered with dark sand and stones, as a result of the pre-existing volcano activity in the area.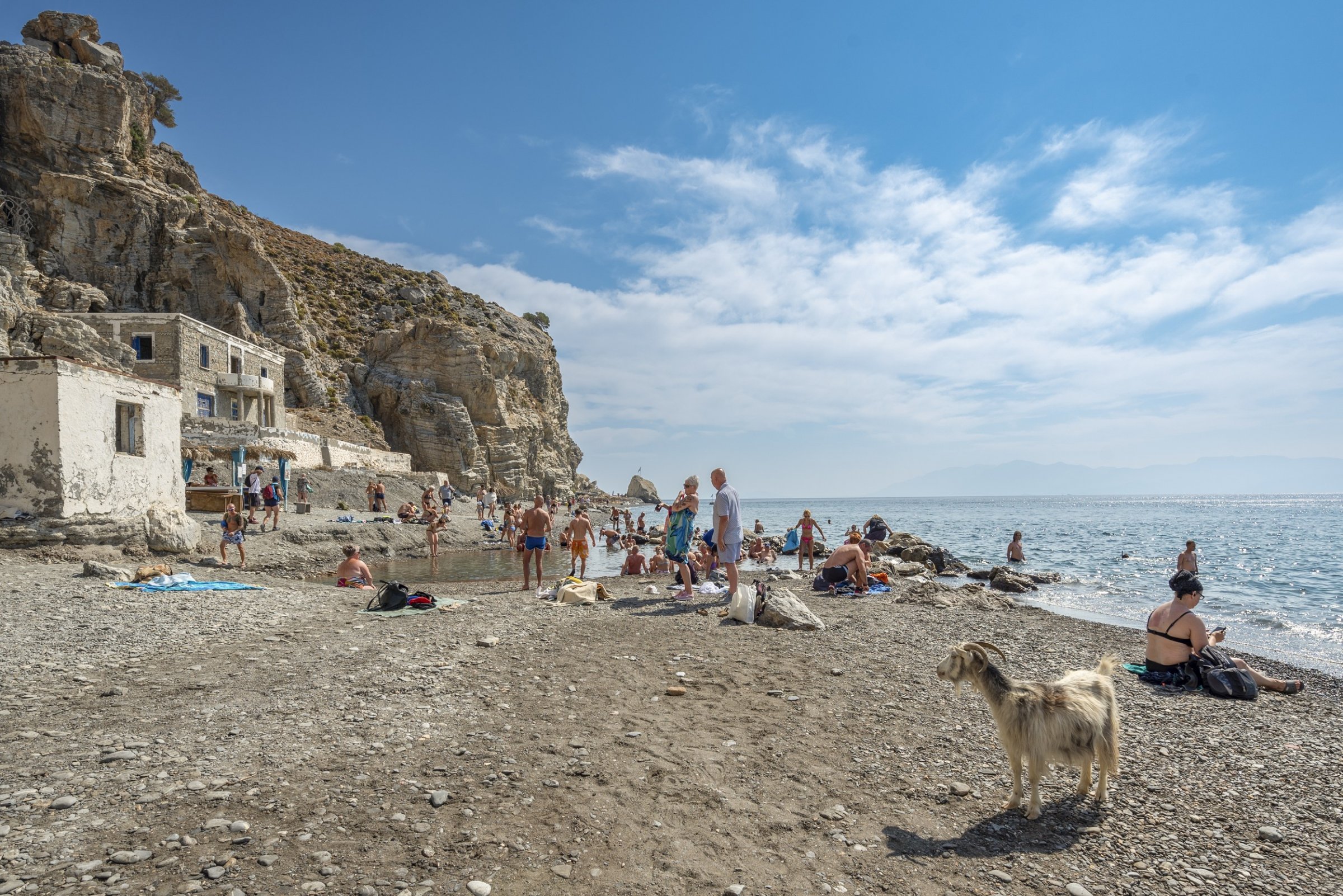 The area's natural hot spring flows down to meet the Aegean, forming a sort of sea-pool where the hot water mixes with the seawater. While into this sort of natural pool, which is actually surrounded by stones to keep the water relatively limited, visitors get to feel an underwater tickling as a result of bubbles percolating up through the water. This phenomenon is caused by volcanic gasses being pushed to the surface from the sea bed! These natural volcanic springs bear healing properties, as they contain elements rich in calcium, potassium, Sodium, sulfur and magnesium, ingredients that are considered instrumental for curing  skin, arthritic or rheumatic diseases. Plus, hot spring bathing helps blood circulation and cell oxygenation, improving our body's digestive and detoxifying capabilities. Therma beach is definitely worth a visit, despite the kind of intense sulfur scent, don't you think?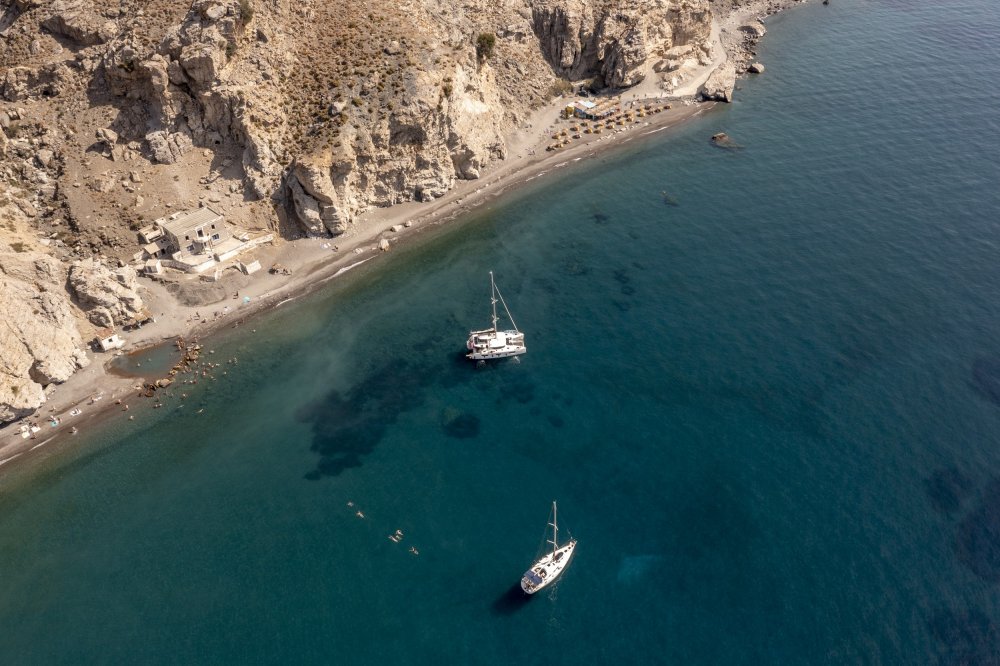 Did you know?
The water's temperature ranges between 42 - 50 degrees Celsius (100 - 120 Fahrenheit) - the closer you get to the source, the warmer the water!

Coordinates
36.8448695, 27.3186408