The rural village of Lagoudi is located in the northeastern part of the island, on the slope of Mount Dikeos (Oromedon), about 14 km southwest of Kos town. Built at an altitude of 240 meters, the mountainous village is surrounded by nature, cypress and pine tree forests, olive groves, scattered oaks and several water springs gushing from the mountain. The village was recognised as a settlement in 1961 and showcases traditional architecture. Most of the village's residents were, and still are, farmers and livestock breeders.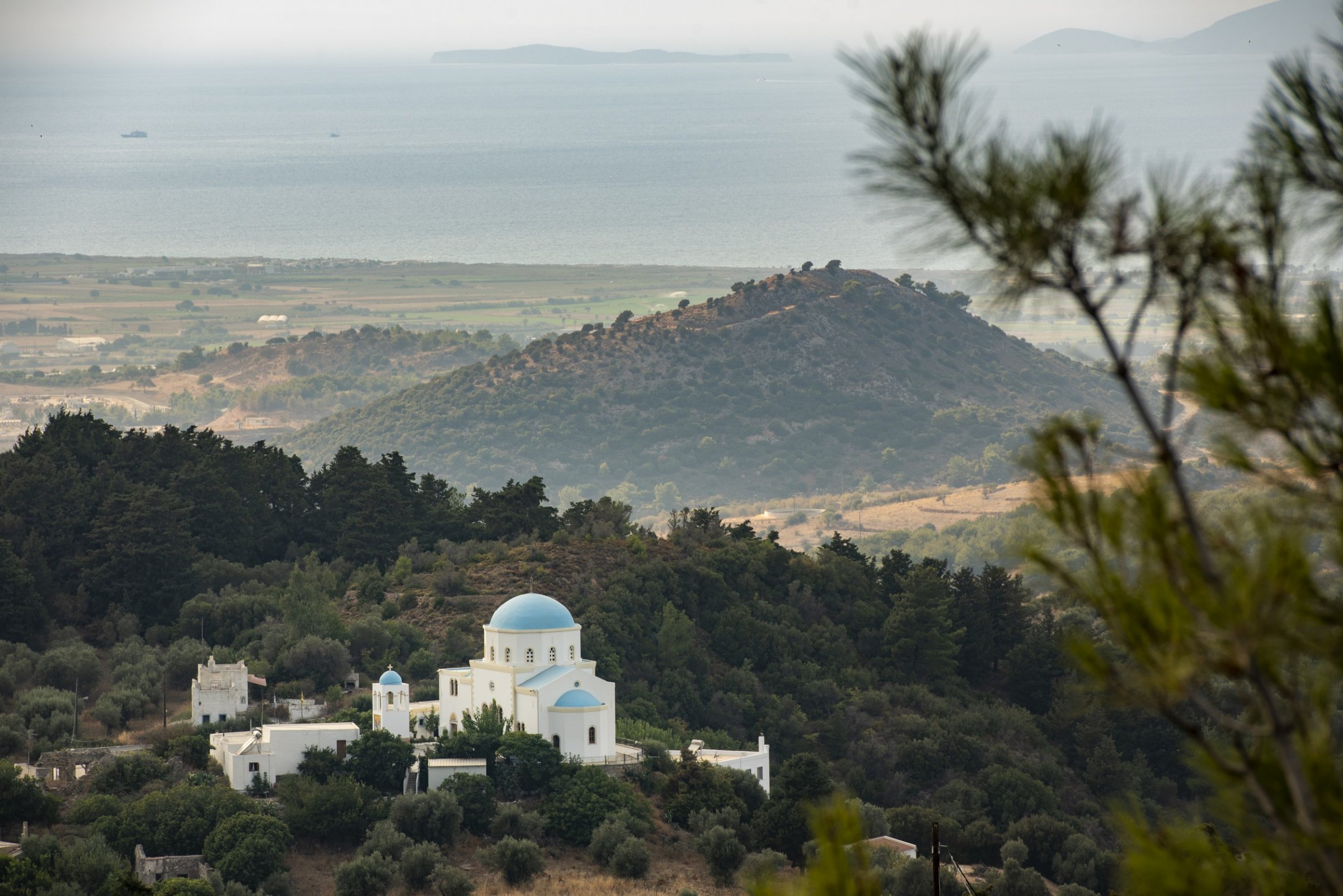 A hard-to-miss sight in Lagoudi is the Holy Church of Virgin Mary (in Greek called Panagia Lagoudiani) with a typical white-blue dome. Especially if you visit on September 8th, when time-honoured traditional festivities are held in its courtyard. Before reaching Lagoudi, there are a few more picturesque chapels worth visiting, such as Agios Ioannis Theologos, around which ruins of a Byzantine fortification were found, the chapel of Agia Kyriaki built in the north side of Lagoudi and the chapel of St. George, an old structure dated back to the Post-Byzantine period. 
The village offers a few typical taverns and cafes - known as kafeneia to Greeks, offering traditional local treats. Visitors of Lagoudi always enjoy a stroll into its cobbled alleys, taking in the fresh air of the island's countryside.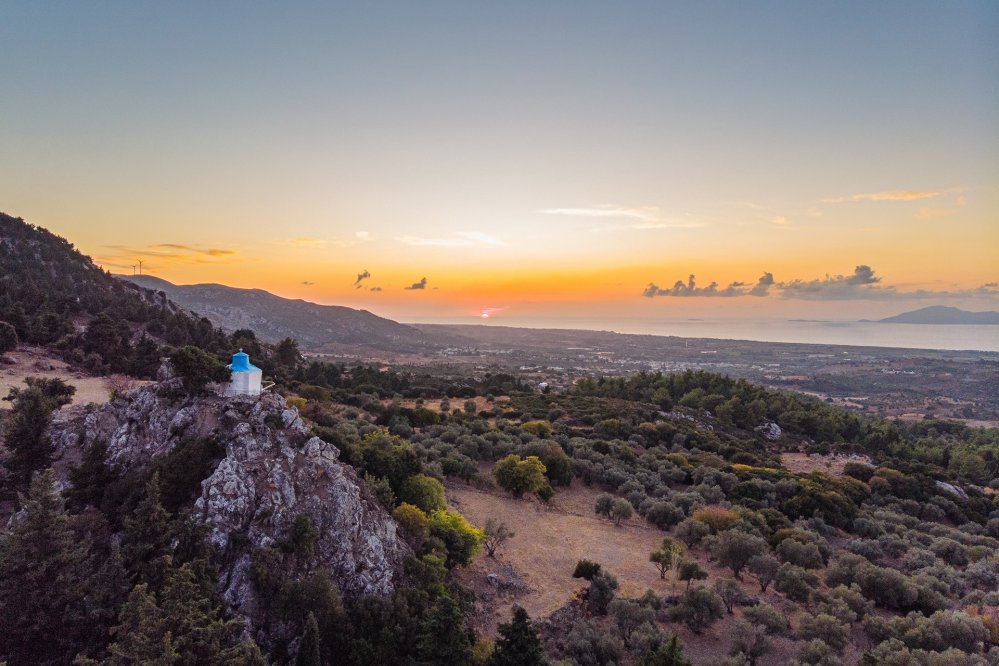 Did you know?
The picturesque chapel of Agios Ioannis Theologos found in Lagoudi, was built by Osios Christodoulos, the most prominent monk of the 11th century and founder of the emblematic Monastery of Agios Ioannis (St. John) the Theologian in Patmos. He was born in 1021 in Nicaea of Bithynia and his name was Ioannis.

Coordinates
36.8504743, 27.2004817